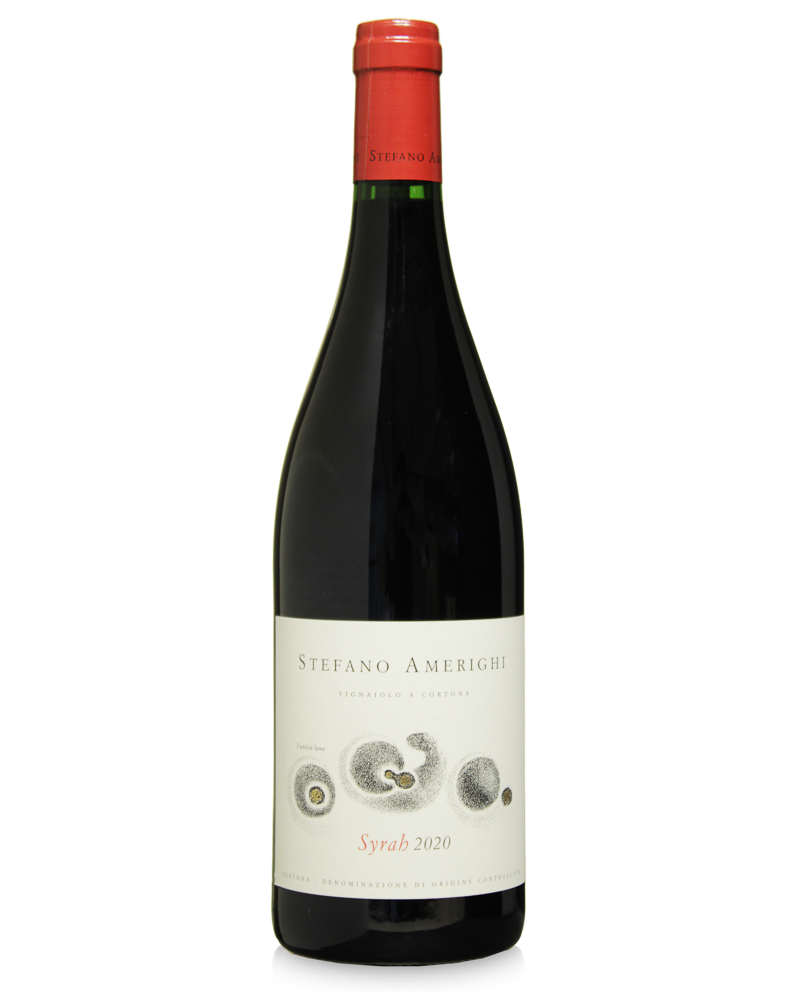 Syrah
---
Varietal: Syrah
Region: Cortona, Tuscany
Country: Italy
Format: 750ml
ABV: 13.5%
---
100% Syrah, a portion of which are partially de-stemmed, while some are left whole and still others are lightly foot pressed. Fermentation occurs spontaneously in small concrete vats and without the use of pumps, sulfur or temperature control.  The wine is then allowed to clarify naturally and is moved to various vessels for aging (mostly concrete and Clayver ceramic orbs, but a small portion does go into large oak casks).

This 2020 is a superb example of  fragrant, tense and mineral Syrah. Here is something with nuance, with verve. The aromas are captivating and display the wild beauty of Syrah with a floral flourish. A wine of contemplation and inspiration displaying Syrah's nobility and virility alongside myriad exquisite fragrances and superfine texture.

Stefano is the Italian importer for Pierre Gonon and if Jean and Pierre made a Syrah in Tuscany I imagine it would go along these lines.
- Importer, Andrew Guard